The Future Is In
Your Hands
The Goal: 1000 Donations By Midnight on Nov. 29th
Dear NAMI Friends,
Do you remember your first NAMI Ventura County program?
Like me, you might have walked into your first Family to Family class overwhelmed by the rippling effects of mental illness. Perhaps you were captivated as an In Our Own Voice presenter bravely told their story and candidly answered your questions. Did you join a support group where you received a warm welcome and empathetic guidance?
Right now, you have an opportunity to pay it forward.
Reassurance. Acceptance. A safe place to gather and to learn. That's what NAMI's peer-approach and 100% free programs provides. We've been doing that now for over 40 years and have seen countless Ventura County residents just like you complete our programs healthier, happier, and ready to take on the challenges of mental illness.
From individuals to families to providers to students of all ages, NAMI Ventura County has been a steady driving force busting stigma and creating lasting change. Your donations fuel that transformation.
As we look to 2023 and beyond, NAMI Ventura County is adapting to meet needs in every part of the county. Expanding Spanish-language programs, reaching more high school students and their parents, offering both in-person and virtual programs, and firmly advocating for services for the seriously mentally ill are among our top priorities.
Our goal right now is 1000 donations of any size. These funds will help provide education classes and webinars, support groups, advocacy presentations, and community events.
Too often, I think, we forget that every donation matters. Whether your donation is $5 or $5,000, every donation is powerful. Every donation is needed. Every donation is appreciated.
No matter what donation you are prepared to make today, please remember this. Your donation directly improves lives. The future is in your hands!
Thank you!
Roberta Griego
Executive Director
I have seen the In Our Own Voice presentation several times. Each time, I am honored to witness the strength and courage the presenters demonstrate while telling their stories. I have seen many audience participants able to relate to the presenter and/or find access to helpful services for themselves or loved ones. I look forward to the next presentation.
NAMI Ventura County showed our family that we are not alone in this journey. They provide resources, information and, most importantly, a village of individuals who support you in your darkest times and encourage you with your achievements. NAMI provided us with the tools to identify when to seek help, how to prepare for relapse and how to pack our toolboxes to support our loved ones.
NAMI Ventura County has helped me put a name to some of the feelings I had in the years prior to getting a proper diagnosis. It has helped me feel less afraid of my struggles with my mental illness. NAMI programs gave me the strength to be a mental health advocate. I am a substance use disorder counselor and, because of NAMI Ventura County, I have been able to really provide whole person care to the people I serve.
Let's Reach 1000 Donations By Midnight On November 29
The Future Is In Your Hands
2.4%
Your donation supports remarkable programming, brave advocacy, and life-changing community support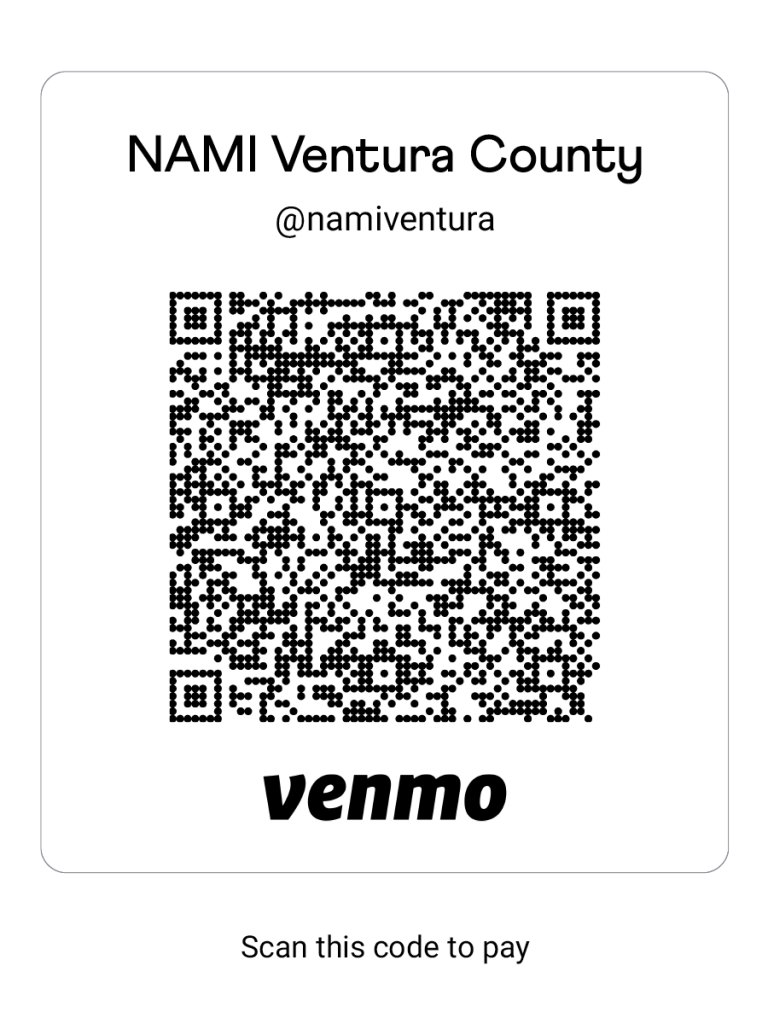 NAMI Ventura County is excited to accept donations through the Venmo app. Click here to scan or share the NAMI VC Venmo code or search @namiventura in your Venmo App. 
Please add "Future 40" to the memo!
Click here to make your tax deductible donation with your credit or debit card. NAMI Ventura County accepts all major credit cards.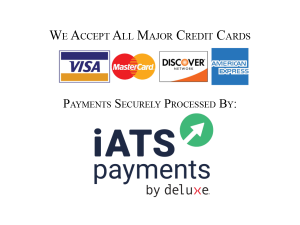 You can send a check to NAMI Ventura County, PO BOX 1613, Camarillo, Ca 93011-1613.
Checks should be payable to NAMI Ventura County and include "Future 40" on the memo line.