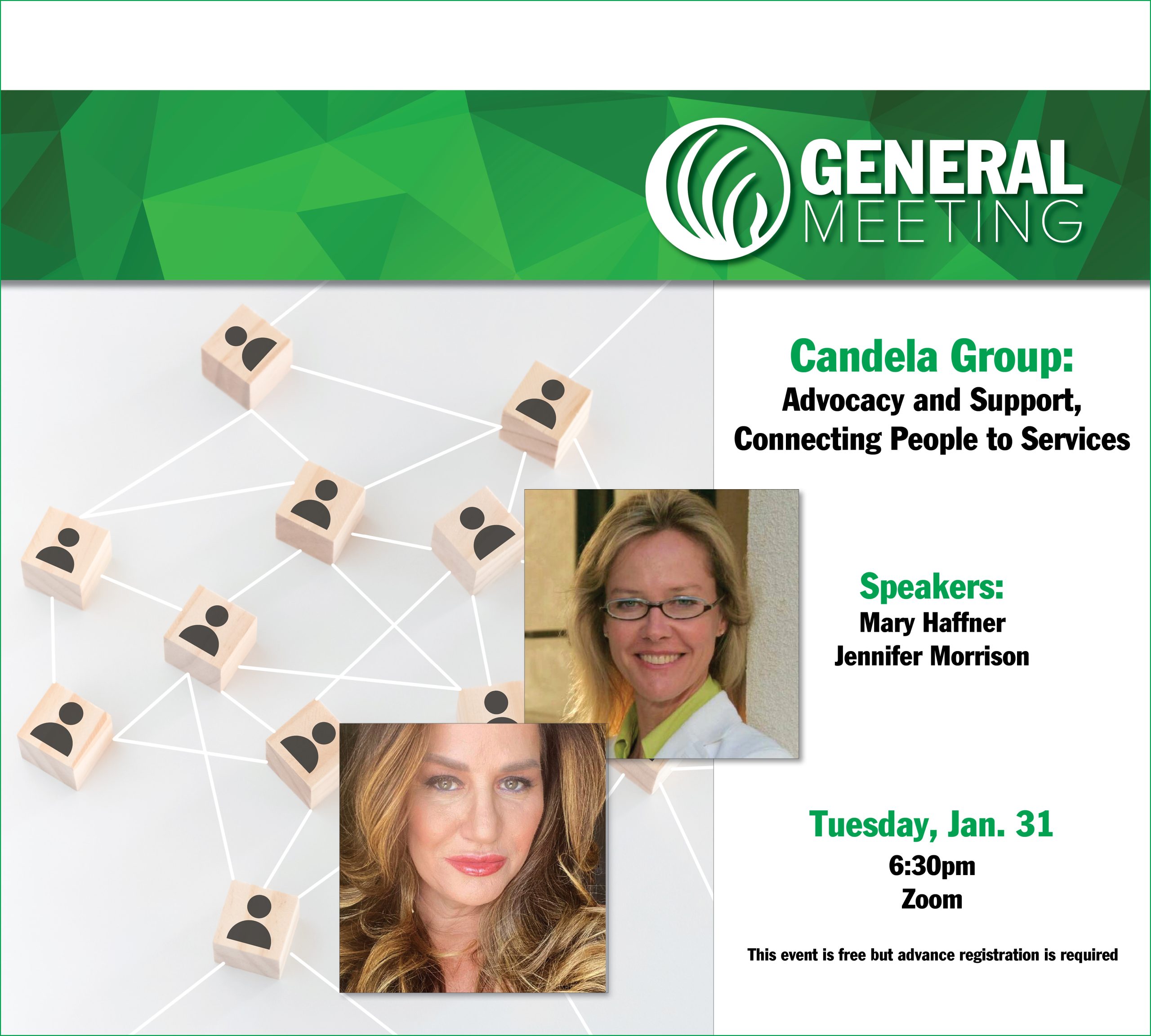 General Meeting: Meet The Candela Group
NAMI Ventura County will announce the 2023 Board of Directors and officers before handing the meeting to our guest speakers.
Candela Group: Advocacy and Support, Connecting People to Service
Learn about the Candela Group from founders Mary Haffner and Jennifer Morrison.
The Candela Group's mission is to bring stability and an improved quality of life to clients and their loved ones affected by mental illness by uniting them with local public and private mental health services. Lived experience as family members and consumers is the motivation to advocate for better services and to educate, guide, and support clients so they are able to receive the appropriate level of services for sustained recovery.
Tuesday, Jan. 31 @6:30pm (Zoom)